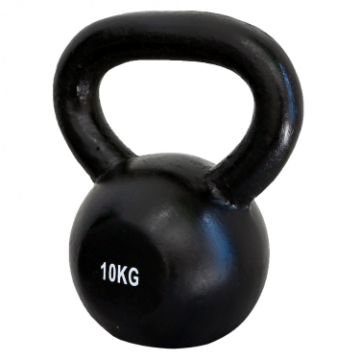 Click on the image to see full size
Use mouse wheel or two fingers to zoom in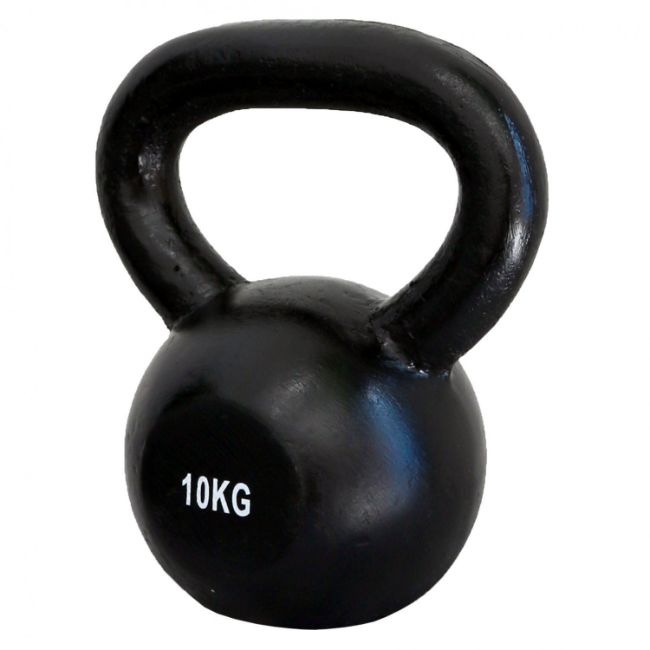 Timed auction
Lot location
Sheffield
(PR13) 10kg Cast Iron Kettlebell Weight Training Fitness Workout Gym Weight: 10kg Ergonomical...
(PR13) 10kg Cast Iron Kettlebell Weight Training Fitness Workout Gym Weight: 10kg Ergonomically Designed to Provide a Comfortable Grip Provides Both a Strength and Cardio Workout Perfect for Improving Grip Strength, Flexibility and Core Stability
----
Location:
S4
Shipment:
Collect & Deliver
____
All lots in this auction are raw customer returns.

The reasons for return could be any of the following: failed delivered, the wrong item delivered, damaged or broken item, damaged or broken packaging, missing parts, incomplete set, the wrong item ordered.
This can include faulty electrical items that require repair or refurbishing by a qualified professional.
We cannot verify the condition, colour, etc of individual items in the lots and we cannot accept returns or issue refunds.

The images used are stock images and they may vary from the actual item.

Descriptions take precedence over photos.

Viewing highly recommended and advised.

REF 6242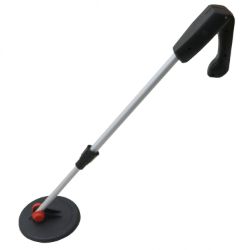 Venue address
Sheffield
S4
United Kingdom
Please contact us regarding delivery if not stated in the lot description
To review our FAQ's, Terms and Conditions and any information in relation to buying or selling please visit https://wgandco.com/terms-and-conditions-buyer
1. Definitions
1. When used in these Conditions, the following terms highlighted in bold shall have the following meanings:
Auction: a public or private sale in which Goods belonging to the Seller are sold to the highest Bidder by the Auctioneer;
Auctioneer: Auction Rebel T/A William George or any other company within the Group (including their employees and agents and any person to whom conduct of the Auction is delegated under clause 5.11);
Bid: an offer to purchase a Lot in accordance with these Conditions submitted by a Bidder:
Bidder: a person bidding for a Lot;
Buyer: a person who submits the highest Bid for a Lot that is accepted by the Auctioneer;
Buyer's Premium: The Buyer shall pay a Buyer's Premium of 20% plus VAT, unless otherwise indicated;
Goods: any item (or number of items) consigned to the Auctioneer by the Seller to be placed into a Lot for sale at an Auction;
Group: any entity that is a 'subsidiary' or 'holding' company as defined by s.1159 Companies Act 2006;
Lot: (a collection of) Goods listed (whether in a catalogue or otherwise) by the Auctioneer that are available to be purchased at an Auction;
Overseas Purchaser: a Buyer whose residence is outside the UK;
Seller: a person who has placed Goods with the Auctioneer for sale and who has the legal and beneficial title to the Goods listed in a Lot and/or any agent(s) authorised to act on their behalf.
VAT: Value Added Tax at [the current rate] of the Lot price, unless otherwise indicated;
1.2. Any person who attends an Auction and/or submits a Bid at an Auction held
or organised by the Auctioneer, whether by electronic means or otherwise, is deemed to have read and accepted these Conditions by reference to their attendance at the Auction or submission of a Bid.
1.3. To the extent that these Conditions are inconsistent with any special
conditions set out or referred to in the Auction catalogue or announced at the Auction, the special conditions shall prevail.
1.4. References to a 'person' in these Conditions shall (where the context requires) include a natural person, corporate or unincorporated body (whether or not having a separate legal personality) and that person's successors and permitted assigns.
2. The Seller's Instructions and Warranties
2.1 The Seller warrants that:
Auction Details
Auction End Date: 24th September 2020. 11am
Payment Due Date: 28th September 2020. 4pm
Collection Due Date: 1st October 2020. 4pm
Delivery Information (if applicable): Delivery Available from £14+VAT for small parcels & from £60 + VAT per pallet.
Sale Currency: GBP
VAT: VAT is always payable on the Buyers Premium - Please check the individual lot to find out if VAT is applicable on Hammer
Other Information:
**Important Information:
Collections are available Mon - Fri between 9am and 12 noon. Half an hour slots, all buyers must book a slot prior to collecting. Slots will be limited so please use our delivery service to avoid any delays in receiving your goods.
Please check the goods for any damages ON THE DAY OF THE DELIVERY and report them immediately. Damage not reported within 48 hours of receipt may not be eligible for return or refund.
DELIVERY POLICY AS SET OUT BY OUR VENDOR:
ALL goods must be checked on arrival of delivery and signed for 'goods received as described'.
Once signed for, this will be considered your full satisfaction in the order and we will not accept any liability for the goods whatsoever.
If in any case the customer was to report items as missing/damaged or incorrect after they have signed for the goods, we cannot be held responsible and no resolution or compensation will be offered.
When checking goods on arrival of the delivery, and if any goods appear to be damaged, these items need to be signed as 'damaged' and should be left on the lorry so that they can returned back to the depot with the driver. We will make a claim with the couriers but this must be in the event of badly damaged or broken goods only.
If goods are returned and the damage is cosmetic or had been included in the auction listing, then no action will be taken and goods will be re-sold by ourselves unless a payment is made by you for re-delivery.
By paying for delivery you agree to the above terms and conditions of service.
COLLECTION POLICY AS SET OUT BY OUR VENDOR:
All customers are required to book a collection time and date in advance of arriving. When collections are made, the customer or their courier / agent must check all items and sign for them as 'received as described'. Leaving our site after signing for your items is acceptance of the full liability from that point onwards. We cannot be held responsible for any damaged, incorrect or missing items reported after this time and no resolution or compensation will be offered in that event.
_________________________________________________________________________________
Lot Locations
All lots located Sheffield S4 - delivery available
In a collective auction, each lot may be sold from by a different vendor or location. Please check each lot description for the location of that item. The address listed at the front of any auction is likely to be our office address and not that of the goods you are bidding on.
Non collective auctions - The location of the stock in this auction is: Sheffield, S4
_________________________________________________________________________________
Before You Bid Checklist
Please be aware that once you bid you are legally bound to pay your invoice, bids placed in auction cannot be removed afterwards. If you are unsure do not bid.
All Lots are subject to a Buyers Premium
Payment from outside the UK will be subject to a £10 charge
Payment is to be made via Bank Transfer
We accept online card payments via secure link, up to the value of £1000. We do not accept payment by telephone.
Only a bank transfer can be accepted for payments of over £1000
We do not offer payment by cheque or via cash on collection
If you are exporting goods won in auction. The VAT on Hammer must be paid first and will only be refunded on receipt of proof of export
Please note that late payment and collection fees will be added where applicable
As this is not a retail sale, the Sale of Goods Act does not apply, nor does the Distance Selling Act.
Please note that all bids are final. We cannot retract a bid once it has been placed
_________________________________________________________________________________
Viewing & Enquiries
To arrange a viewing, or make an enquiry you must first register for this auction. Once your registration has been approved, please click the 'Ask A Question' button within our Auctioneer details area of the specific lot you are interested in. This will let us know exactly which lot you are enquiring about; and help us keep track of your enquiry.

Once we have received your request, a member of our support team will contact you back shortly. Unfortunately, we are unable to process viewings or specific enquiries directly over the phone as we will need time to contact the vendor.

Unfortunately, no viewing can be accommodated within the last 24hrs of the sale.